TRUSTED • LOCAL • INDEPENDENT
We are a team of Independent Insurance advisors with offices in Columbus and LaGrange GA. We can help you with all of your insurance needs by comparing your coverages and rates with multiple insurance providers, saving you time, aggravation, and money.

"Ragan Insurance help us find affordable insurance for our home which is in a commercial building zoned for urban/residential usage that other insurance companies weren't so eager to quote us on. We switch all of our insurance including commercial policies for workman comp, general liability and auto. Thanks for all your help!"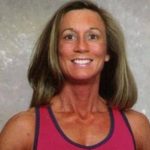 Sharon G.
We are proud supporters of the local charity, House of Heros.
The mission of House of Heroes – Chattahoochee Valley Chapter, Inc. (HOH-CVC) shall be to recognize and honor military and public safety veterans and/or their spouses who have served our country faithfully and sacrificially. Click Here to visit their website